2013 Was Best Sales Year Ever for Filsinger Games…Again!
Categories: Company News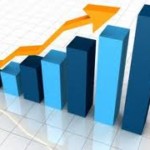 We're on a roll and it can't be denied! Yet again our last year
was our best year, this is getting to be a habit! Total sales for Filsinger Games were up again in 2013, this time by 12%. Our best-selling game is our perennial mainstay Champions of the Galaxy. In second place in 2013 was Legends of Wrestling Card Game, partly on the strength of our exciting releases for Randy Savage and the Poffo family. Champions of the Galaxy and Legends of Wrestling Card Game are our mainstay games with devoted fan followings. After that comes our collaborations with independent promotions such as Ring of Honor, Chikara, CZW, and more which were also popular items in 2013. Sales for tabletop card sets exceeded our online (digital) games although both are growing and we're thrilled to offer variety to our customers. That's the key—we want to offer a variety of action game experiences for you to pick from! Thanks to our loyal fans and new fans for helping us grow yet again in 2013! Our goal is to keep you deliriously happy rolling dice and having tons of fun! To that end we've got some new stuff coming your way in 2014. FILSINGER GAMES IS ON THE MARCH! Accept no substitutes.