2016 Anniversary Year Breaks All-Time Sales Record!
Categories: Company News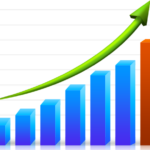 We celebrated our 30th anniversary with a bang. 2016 marked our top year all-time in total game sales!
THANKS TO OUR FANS AND SUPPORTERS!
Who says an indie game can't have longevity and be successful?
We have the greatest team of artists, writers, and contributors that is possible. That's to say nothing of the best fans in the game industry.
We're prejudiced of course, but why shouldn't we be!
Despite our success we aren't stopping—we're having too much fun! Here's to 2017 breaking the record again!