Giant Bernard to Challenge Other "Giants" of Wrestling in LEGENDS 12!
Categories: Legends of Wrestling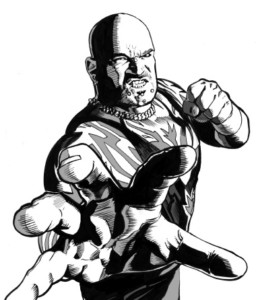 Look out Andre the Giant, King Kong Bundy, and One Man Gang—here comes a new big man to Legends, none other than GIANT BERNARD!
GIANT BERNARD is the first formal announcement for the upcoming LEGENDS 12 game edition due for release in December! He saw a lot of success in New Japan. Will it carry over to the LWF? In case you hate to wait that long for your wrestling game fix there's the CHIKARA TECNICOS 6-Pack which starts mailing on November 10! And after that our headliner this year—the RING OF HONOR Intro Box Set at the end of November! Get psyched, there are great times ahead for wrestling game fans!