Arrival of Joey Daddiego Completes House of Truth in ROH Game!
Categories: Ring of Honor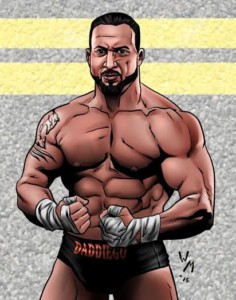 The House that Truth Martini built just got stronger! At first ROH fans got to know Joey Daddiego as the hulking Head of Security who was impossible to miss. As he maintained order in ROH, breaking up brawls and patrolling ringside, you couldn't help but notice him. It seemed ROH was in safe hands as long as Joey Daddiego was on the http://viagra-vs-cialis-best.com/ case. cialisfromcanada-onlinerx But recently, we've seen an new side to Daddiego – a slightly less honorable side. In addition to his credentials as a bouncer and security guard, Joey Daddiego is a fully trained professional wrestler. sildenafilgeneric-bestrx Truth Martini realized the compass-3 sildenafil potential of a Joey Daddiego alliance and got there first, slipping
the big guy cash to keep him on the side of The House of Truth. And Joey Daddiego is more than happy to serve and protect Lethal and Martini. At least…for now. The House of Truth can't wait for you to book Dijak and Daddiego vs. the Briscoes this winter! Preorder the newest ROH game edition with our other holiday releases for Chikara, Legends of Wrestling and Champions best dose of cialis to take of the Galaxy. Games will be shipped by December 14!