BaleSpin Bolsters Shimmer Tag Team Ranks!
Categories: Uncategorized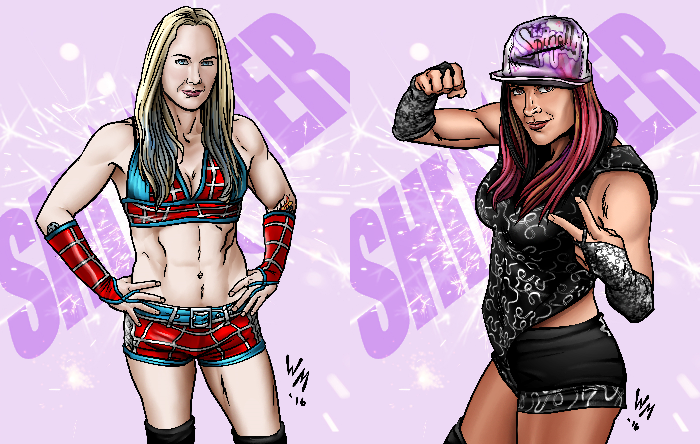 The roster of Shimmer Volume 4 is bolstered by one of the newest tag teams in the promotion, Xandra Bale and KC Spinelli, better known as BaleSpin!  The two ladies have each made a name for themselves on the Canadian Independent scene.  Xandra Bale started off as a singles wrestler, before forming a tag team with fellow Canadian Courtney Rush as Ontario's top team.  Rush turned on Bale following back to back losses at the April 2015 tapings.
Bale and Spinelli debuted as a tag team on Shimmer Volume 79 in October 2015, and followed up with some impressive outings during the June 2016 Shimmer tapings.  Although they didn't win the Shimmer tag team titles, they continue to team together at Shimmer and elsewhere on the Indie scene.  Can this duo win the Shimmer tag team titles in your fed?
Shimmer Volume 4 will be released later this month and will be available for preorder next Monday October 17!