Burger up! Cheeseburger Debut is Made to Order in ROH Game!
Categories: Ring of Honor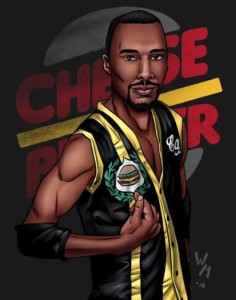 ROH fans have spoken! Here comes one of the most requested new game cards, Cheeseburger! Cheeseburger has spent the last several years training at the ROH Dojo while traveling the country with the ring crew and setting up at live events, waiting for his opportunity to step inside the ring for the very first time. His shining moment came when Cheeseburger got to set foot inside the ring as a competitor alongside Roderick Strong and challenge reDRagon for the World Tag Team Titles in his very first ROH match! Now Cheeseburger shines again with his new Ring sildenafil over the counter of Honor game card! Order up! Cheeseburger
debuts in YOUR fed in December!