Shut up Lykos! The CCK are in the CZW Game!
Categories: Uncategorized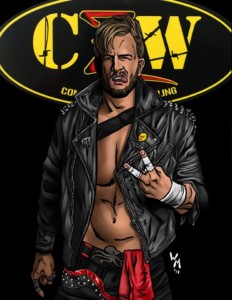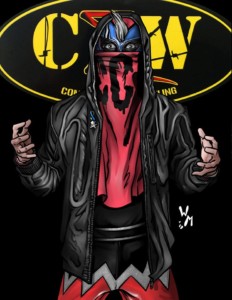 The latest duo that will be part of the Combat Zone Wrestling set are the current CZW tag team champions, Chris Brookes and Kid Lykos!  The Calamari Catch Kings, or CCK for short, are the hottest tag team on the British independent circuit.  Their tandem offense is mind blowing and they have wrestled and beaten many of the top tag teams on the European continent.  In fact, the duo won the CZW tag team titles in Birmingham England from Scarlet and Graves on a non-CZW show.  They have gone on to defend the CZW tag team titles multiple times in multiple promotions throughout England.  Now that The Rep have won the top contendership to the titles, they are insisting that the CCK make their CZW debut and defend the titles in America.  Whenever this encounter happens it is bound to be exciting!
The CCK joins Sami Callihan, MJF, Ace Romero and the Rep in the 5th CZW expansion.  The game begins mailing on November 14th and will be available at CZW Night of Infamy on November 11th.  You can pre order CZW Set 5 right now by going HERE and the Shimmer Volume 5 game by going HERE.