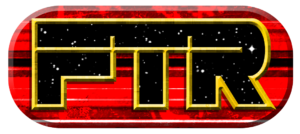 It's contest time!
The FTR of Wrestling is here! FTR is a brand new developmental fed for undercard wrestlers around the galaxy with dreams of making it big somewhere out there in the vast wrestling galaxy. We're giving one lucky fan the chance to be part of this historic COTG spin-off game pack.
FTR will be an 8-card set where the winning promoter will create an undercard wrestler that will be released as one of the eight game cards. By undercard we REALLY mean undercard. These wrestlers are prelim wrestlers (jobbers) who are just beginning in the business.
Tom will be directly involved with FTR so look for some new creations by the Dark Menace himself.
The deadline for all entries is midnight on November 9 and the winning entry will be announced on Filsinger Games twitter on November 16!
For ALL the info you need about creating a character for FTR go here.