FALL IN LOVE AGAIN WHEN YOU MEET CUPID!
Categories: Uncategorized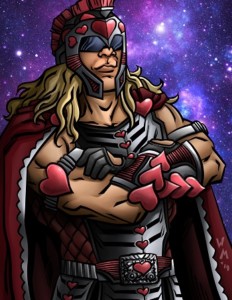 Cupid is the third oldest son of Janus and one of three awesome new Overmen entering the Tournament of the Immortals on Kronos!
Cupid is a ladies man who has no problem finding the attention he desires. It's not uncommon for women to follow Cupid around as if they are under some kind of love spell. This mysterious behavior leads Cupid into intense and personal feuds with other wrestlers when their female valets, managers and teammates begin to feel the power of Cupid's arrow. Cupid loves the attention!