Game Creator Tom Filsinger Added to Guest List at WrestleCon!
Categories: Company News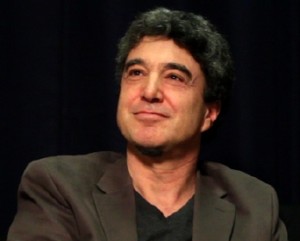 The following is a press release from Filsinger Games.
Tom Filsinger, the owner of Filsinger Games and the creator of Champions of the Galaxy, will be a special guest at WrestleCon on April 5-7 in Secaucus, New Jersey.
Filsinger Games has been wrestling's premiere producer of tabletop card games since 1987 starting with Champions of the Galaxy and currently including licensed games for Ring of Honor, Chikara, Shimmer, Championship Wrestling from Hollywood, and Combat Zone Wrestling.
Tom Filsinger has worked closely with many professional wrestlers over the years including Ted DiBiase, Nikolai Volkoff, Iron Sheik, Hacksaw Jim Dugan, King Kong Bundy, Buff Bagwell, and many more. He has also partnered with Marvel Comics icon Stan Lee in publishing a book and teamed up
with Stan at public promotions at the New York Comic Con and Authors@Google in Santa Monica.
Tom, an Associate Professor of Psychology, has written a book about the creating of his game company called "The Dark Menace of the Universe" where he discusses game creating along with the psychology of creativity. Tom will be signing his book and visiting game fans at the Filsinger Games tables.
WrestleCon is a major wrestling convention featuring guests such as Hulk Hogan, Bret Hart, Kurt Angle, and many more. There will also be live wrestling featuring promotions such as Chikara, Shimmer, and Combat Zone Wrestling.
For more information about WrestleCon go to http://www.wrestlecon.com and for more information about Filsinger Games go to http://filsingergames.com.