Too Salty! Hermit Crab and Cajun Crawdad Come to the CHIKARA Game!
Categories: Chikara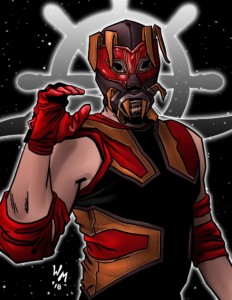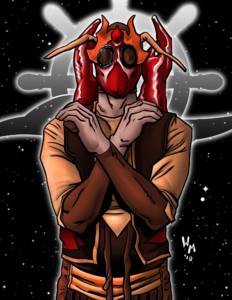 The next duo to join the CHIKARA Young Lions expansion set are the crustacean team of the Hermit Crab and Cajun Crawdad.  Representing the waters of Maine and the Bayou these two have clawed their way through the competition the past few years.  Hermit Crab joined the storied lineage of Young Lions Cup champions this June, but him and Crawdad now have their eyes on the Campeones de Parejas in Season 19.  While the team has a number of fans who love them and their entrance music, the feeling isn't mutual on Hermit Crab's part as he makes sure you know "Hermit Crab hates you."  That dude is just Too Salty!
Hermit Crab and Cajun Crawdad join their Seven Seas trio partner Merlok along with 5 other CHIKARA wrestlers in the Young Lions 8-pack.  CHIKARA Young Lions will be released at the Season 19 premier in Philadelphia on Sunday January 28th, and will begin mailing on January 31st to the Chikarmy worldwide!