Legislators Set to Enforce Prohibition Laws in Olde Wrestling Pack
Categories: Uncategorized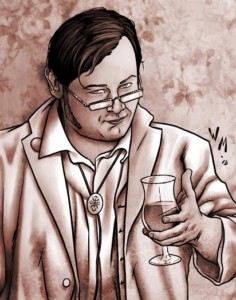 The early 20th century-based promotion Olde Wrestling will be back in action for another big event, Yet Another Extravaganza, on August 30th. And to commemorate the occasion we are set to release another dandy Olde Wrestling game edition. This one will feature 8 characters and will be called Olde Wrestling Extravaganza. Huzzah!
Joining the Olde Wrestling game are a trio that have caught the ire of fans and moonshiners alike, The Legislators of an Anti-Saloon Land. Sen. Cameron S. Sheppard, Rep. Gavin Q. Volstead and the infamous Judge Hugo Black are coming to Olde Wrestling to put an end to the fun-loving and boozing ways of scofflaws like Chuck Taylor and Jock Sampson.
Olde Wrestling Extravaganza will be available at Wrestling Geek Fest August 14-16 and at Yet Another Extravaganza on August 30. Games will begin mailing in late August.