Mark Briscoe Breaks Out in Singles Action in Upcoming Ring of Honor Pack!
Categories: Ring of Honor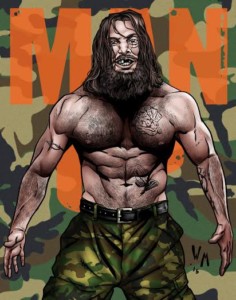 Here's our first big sneak preview for our RING OF HONOR holiday release called Glory of Honor!
ROH fans have been clamoring for a Mark Briscoe singles update, and the wait is over! This winter, Mark Briscoe breaks out on his own with his twisted new singles card! Mark comes fully equipped with all of his classic and crazy signature moves needed to fight anyone in singles action! But when it's time for Dem Boys to settle scores with enemies like the Kingdom, in tag action, tag Mark up with his brother Jay, and DOOMSDAY DEVICE is more powerful than ever!
The new Glory by Honor 6-pack is coming your way in December along with our other amazing holiday releases. Get psyched—this holiday will be your favorite of all time!