"Moose" Ojinnaka vs. Eddie Kingston Coming to Geek Fest Saturday Show!
Categories: Uncategorized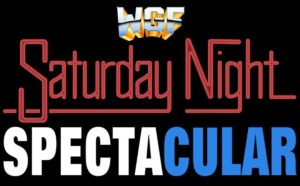 It's on! The coolest new wrestling pop culture event of the summer just got better.
Wrestling Geek Fest is coming on August 14-16 in Strongsville, OH. In addition to Filsinger Games tournaments, Standup Comedy and great panel discussions, there will be live wrestling action throughout the weekend.
Absolute Intense Wrestling presents Battle of the Sexes, an Inter-gender showdown between some of the best male and female wrestlers in the promotion.  The AIW show takes place Friday Night 8/14 at 7PM.
On Saturday Night, Wrestling Geek Fest presents the Saturday Night Spectacular, a collection of the best wrestling from a variety of exciting styles.  In one of the main events, Ring of Honor standout and former NFL Lineman Quinn "Moose" Ojinnaka will take on former Chikara Grand Champion "The last of a Dying Breed" Eddie Kingston.  That will be a slobberknocker not to miss!
In addition we are proud to announce the following guests for the Saturday Night Spectacular, and will announce matches for them in the coming weeks:
Dalton Castle – The flamboyant Ring of Honor star will bring his peacock style to the cenvention in search of some new "boys."
Mia Yim – The talented women's wrestler also known as Jade in TNA.
The Nation of Intoxication – Danny Havoc, Lucky Thurteen and Devon Moore will bring their hardcore style they are known for in CZW to Ohio.
Tickets are available now for both the AIW show and WGF Saturday Night Spectacular, as well as for all the other events going on during the weekend. Go to http://www.wrestlinggeekfest.com/#!tickets/c1r0i to reserve now!
It's the greatest indie wrestling pop culture event of the year! See you at Wrestling Geek Fest!