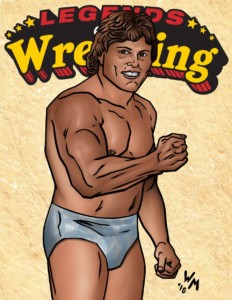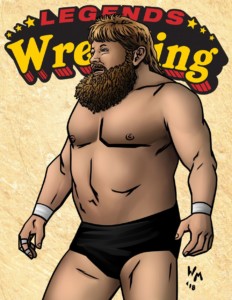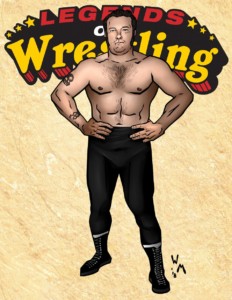 Quarter 4 Promoter Prime will see an influx of talent just in time for your holiday supercards.  Your Legends Color fed will never be the same!
With one of the best dropkicks in wrestling history, "Jumping" Jim Brunzell will leap into Legends Color!  Brunzell made his mark as a territorial wrestling star before working for a national company.  This card represents his territorial days, when he challenged Nick Bockwinkel and Brusier Brody for singles titles, and Bockwinkel and Ray Stevens for tag team championships.
Next to get the Legends color treatment is the loveable Jake "The Milkman" Milliman.  This often abused star managed to grab a few big wins in his career, much to the chagrin of Larry Zybszko.  Can he get the upset again?
Finally, another long time Midwest enhancement talent makes his LOW debut.  Known as the "Sodbuster", Kenny Jay was a favorite of fans throughout the Midwest for his hard work ethic and never say die attitude.  That may not translate into a lot of wins, but he'll keep you entertained!
Order 2018 Legends Prime and the entire 2018 Promoter Prime set HERE.