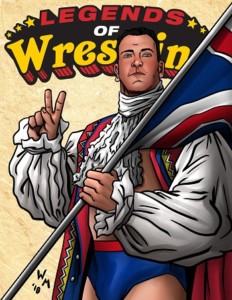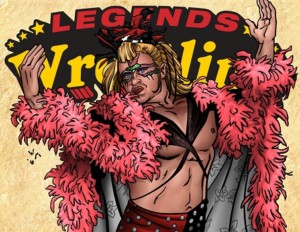 Legends of Wrestling fans, get ready because the British are Coming!  That's right, on the heels the Best of the UK set bringing some of the current day British stars to our Indie line, now Promoter Prime is bringing in 3 of the top British wrestlers from the past to the color Legends game.
First off is the man synonymous with the term Legend of British wrestling, Johnny Saint.  Saint debuted in the 1950's and had a unique fighting style of scientific holds and defensive maneuvers that made him a perfect fit for the World of Sport television show that he was a huge star on.
Next up is a man that has more world wide TV recognition, Dave Taylor.  Taylor possessed a repertoire of both power moves and technical wrestling holds that made him a formidable opponent during his heyday of the late 90's and early 2000's.
Finally, the third man in this quarter's release is one of the most requested color Legends cards, and for good reason as he is one of the most colorful men in the history of wrestling…"Exotic" Adrian Street!  The flamboyant Street was one of the most nefarious villains in both England and the southern United States.
Promoter Prime cards for Q3 will begin mailing shortly to all subscribers.  To begin your subscription and and get all the cards we have released this year check out the Promoter Prime page in the Filsinger Games Store.