Promoter Prime 2018 Coming Soon…With a Whole New Look
Categories: Company News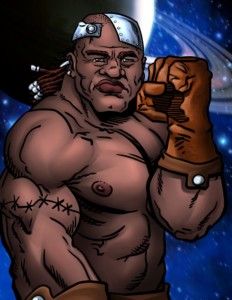 2018 will be the fifth year of Promoter Prime, and we aren't resting on our past success with this popular card subscription service!  In fact, we're expanding it and making it more flexible to accommodate our great fans.  We're also increasing the number of cards offered!
We will now offer three different products under Promoter Prime:  LEGENDS PRIME, INDIES PRIME and COTG PRIME!  3 cards will be released for each product line each quarter- that is 12 cards a year for a total of 36 throughout the year to keep your feds running at a fever pitch!
LEGENDS PRIME will feature cards for our popular LEGENDS OF WRESTLING series that honors the history of this great business, while INDIES PRIME will honor the up-and-coming talent in the independent wrestling scene.  COTG PRIME will focus on Tom Filsinger's COTG-verse.  It will include alternative versions of existing characters, plus new characters for your GWF, FTR and other federations.  Surprises are guaranteed!
One such surprise is the artwork above.  PSYCLONE was originally sketched by famous GWF artist Chuck Carter many moons ago with help from fans attending Galacticon. Unfortunately, Chuck got busy with real work, and his inspiring sketch became the character Payback, drawn by a different artist. But with the help of loyal Filsinger Games fans, the photo of Chuck's sketch was found, and PSYCLONE finally gets his shot in the GWF on Kronos!  He will be part of COTG PRIME in Q1 2018.
All of our PROMOTER PRIME products will be available for our Filsinger Games Online system.  Since game fans demanded it, we will also have a printed card option for tabletop play.  No one will need to print out their own cards again!  Game fans will be able to subscribe to just one of the product lines or all 3 at a discount.  Keep an eye out in the coming weeks for specific pricing and for on-sale information.
2018 will be a big year for Filsinger Games fans and this new evolution of Promoter Prime is just the beginning!