Ring of Honor Debuts on Destination America and New Game Pack Coming in July!
Categories: Ring of Honor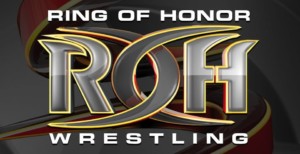 Our partner, Ring of Honor, has an amazing new television deal and we're going to celebrate with not one, but two game packs, called (appropriately) Celebration of Honor!
A new Ring of Honor television show will debut on Wednesday, June 3 at 8 pm est. "We are very excited to be partnering with Destination America for the broader distribution of the ROH programming," commented Joe Koff, Chief Operating Officer – Ring of Honor Wrestling. "ROH will now reach an additional 57 million households including those in New York City, Los Angeles, Chicago, Philadelphia and other large cities where Ring of Honor is not currently airing."
This is an exciting new venture for Ring of Honor, so spread the word with other wrestling fans to make sure to watch the debut show and more down the line!
Talk about celebrating, the Celebration of Honor packs will feature a total of 12 game cards and begins
mailing on July 24. Watch for sneak preview card art every week leading up to the release date. The next sneak preview will be on Monday, June 8.
Get psyched! Ring of Honor hits Destination America and Celebration of Honor is coming in late July!