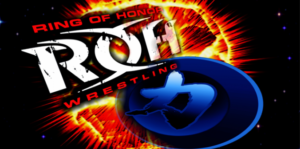 Here comes the best holiday gift of all for a wrestling fan: the RING OF HONOR/CHIKARA Combo Intro Set!
This is an incredible deal giving buyers 50 playing cards along with two game handbooks (ROH and Chikara) along with everything
needed to play including instruction book, game charts, and dice, all sent in a cool game box!
Will you play two separate feds for ROH and Chikara or pit the two feds against each other in an awesome promotion war? Either way you can't lose with ROH and Chikara expansion packs being released regularly featuring new wrestlers keeping your fed up to date!
We mail orders quickly so you'll get the games before Christmas, so what are you waiting for! Go here to order!