Scarlet & Graves Joins CZW Tag Team Ranks!
Categories: Uncategorized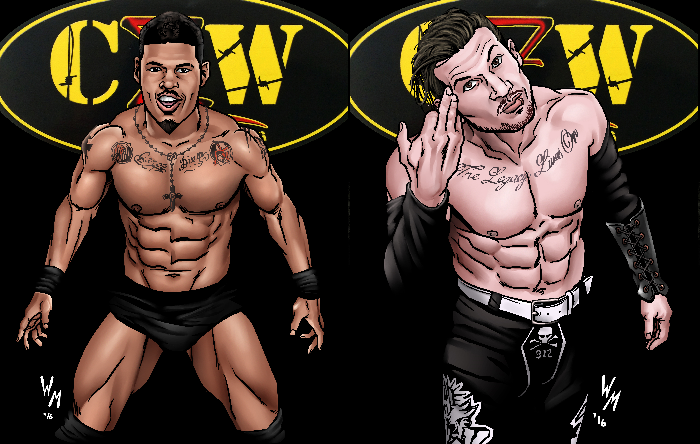 Hailing from Ohio is one of CZW's newest and most dynamic tag teams, Dezmond Xavier and Zachery Wentz, better known as Scarlet & Graves!  The duo was brought into CZW by Dave Crist in February, and has racked up some impressive wins in their short tenure, including over the Nation of Intoxication.  They unsuccessfully challenged for the CZW tag team titles, but still remain a big favorite of the CZW faithful.  The high flying style of Dezmond Xavier and the gritty determination of Zachery Wentz will continue to make them a top contending tag team.
Will Scarlet & Graves prove themselves and win the CZW tag team titles in your fed?  Find out when CZW Set 4 is released later in October.  Preorder for the game edition starts next Monday October 17th!