The Legends Game Gets Franchised! Shane Douglas and Francine to be Released in July!
Categories: Legends of Wrestling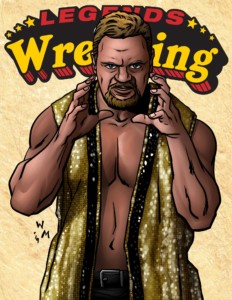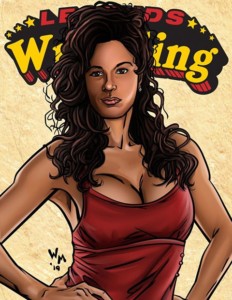 So many of the most successful wrestlers in the 90's were ones that sparked controversy and had an attitude.  That is something that can absolutely be said for the newest name in Legends, "The Franchise" Shane Douglas!  Douglas had some success on the American wrestling scene for some time, but it was once he became the face of an outlaw wrestling promotion in a controversial way that he truly began to shine.  Douglas is a multi-time World Champion and has the wrestling skills to compete with the best, not needing to rely on hardcore antics, but happy to mix it up if it better proves his dominance.  Douglas was often aided in his bouts by his "Head Cheerleader" Francine.  Will this duo stake their claim to the World Title in your Legends fed?
Shane Douglas joins Sandman, Al Snow and Ox Baker in the 10 card Legends Expansion Set 4, while Francine will be available in a Special Edition 2-pack with Bill Alfonso!  Both Legends releases will debut July 13th at GalactiCon in the Philadelphia area!  The game will begin mailing to customers by July 22nd.  These games and the latest Champions of the Galaxy game edition GWF Sudden Death 2135 are available to preorder right now!