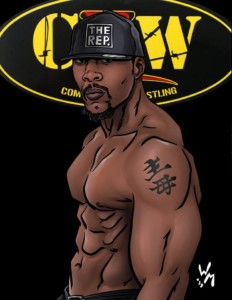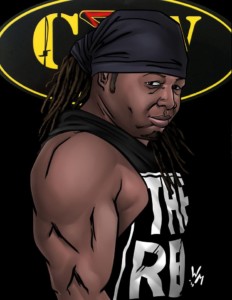 At the first CZW Dojo Wars show Nate Carter and Dave McCall came together to form the tag team the Dub Boys.  Their success in Dojo Wars earned them a spot on the main CZW roster.  However, after building some experience against some of the top teams in CZW, the duo felt they did not get the respect they deserved and now feel they need to go out and get what is owed to them.
Carter and McCall dropped the Dub Boy moniker and now go by The Rep, since that is the only thing that matters in making your way to the top. The duo got irate the CZW Tag team Championships remain in the UK, and voiced their displeasure to the CZW crowd before being confronted by CZW Vice President Maven Bentley, who made a special match.  In September The Rep won the Chri$ Ca$h Memorial Ladder Match at Down With The Sickness to earn the top contendership to the CZW tag team titles.  Now their await their title opportunity and look to prove what they have felt all along, that they are the top tag team in CZW!
The Rep joins Sami Callihan and MJF in the newest CZW expansion.  Keep an eye out the rest of October for more names in the CZW 5th Edition game pack.  The game will be released in early November and will be available at the Night of Infamy show on November 11th.