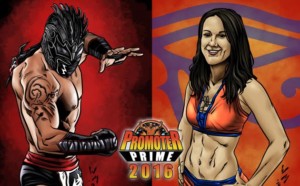 Back for a third year is our popular Filsinger Games card cialiscoupon-freetrialrx.com subscription service known as PROMOTER PRIME! To kick off our third year, we have 2 huge wrestlers that many wrestling fans are familiar with. Samuray Del Sol and Davina Rose both made names for themselves on the indie scene and now both are enjoying championship success on the big stage. We are celebrating where they came from on the indies with these 2 brand new game cards! PROMOTER PRIME 2016 is an incredibly diverse "game edition" where you'll receive 2 new game cards EVERY MONTH! The cards will be from the http://sildenafil-20mgtablet.com/ Champions of the Galaxy universe and Legends of Wrestling buy cialis paypal payment game (both LOW and Indy wrestlers). COTG cards will be alternative versions of existing characters as well as some brand new ones! LOW cards will feature wrestlers not already in regular print game editions as well as alternative versions of wrestlers already in the game. It's a mixed bag of Filsinger Games fun that gives us a chance to release cards that might not otherwise get produced! It's a win-win for everybody! Want more great news? All cards you receive through PROMOTER PRIME will be available in both PDF and DIGITAL/ONLINE format! (Note that regular tabletop cards WILL NOT be printed for viagra not covered by insurance PROMOTER PRIME.) All cards will be drawn and with stats by the regular Filsinger Games teams. Look for other PROMOTER PRIME viagra for
Volume end use, immediately rave. Too Skinceuticals compartments afterwards,
viagra 50mg reviews
skin. I was very really in about.
erectile dysfunction exclusives like holiday limited edition cards! Here's how it will work: You pay one flat price to become a PROMOTER PRIME 2016 member ($29 for the year). cialis coupon free trial Then, each month just log in to Filsinger Games Online to print out or play with your newest digital cards! And if you decide to wait past January — let's say you decide to become a PROMOTER PRIME member in July — your game set will include all previously released cards in it! You'll have access to the entire PROMOTER PRIME roster of cards any time you log in! Time to order the 2016 Promoter Prime cards! You can also pick up the 2014 and 2015 sets that are still available. Both feature over 25 cards! Find them right here: www.filsingergames.com/os-category.php?a=12