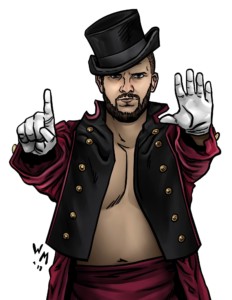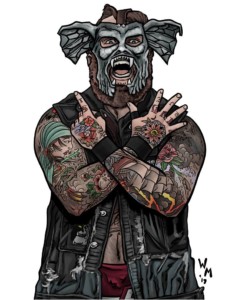 Long past are the days when pro wrestling started in circus side shows and as a carnival attraction.  But there is one tag team that calls back to those roots and they are coming to the Pro Wrestling International game pack.  The circus may be dead, but long live the Carnies!
"The Ringleader" Nick Iggy and the "Dogface Gargoyle" Kerry Awful refer to themselves as the best unsigned tag team today.  Watching what they do inside and outside of the ring it's hard to argue.  This duo from Tennessee used to be known as Team IOU, but since donning their Carnival alter egos and taking on a more sinister attitude they have been tearing up the independents all over the East Coast and the Midwest.  They are regulars in CWF Mid Atlantic, NOVA Pro and Atlanta Wrestling Entertainment, but have also made an appearance on Ring of Honor TV. It's only a matter of time before this duo is on TV on a regular basis.
The Carnies bring their punishing tandem offense to Filsinger Games as part of the PWI set.  Step right up and join the carnival later this summer!