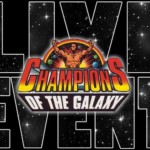 It's the greatest time of year.
GalactiCon 2014 is coming on July 11-13 and there's a lot of work getting there but what fun it is to do this kind of work!
There are no words for how awesome it is to have an event like The Great Galaxian Bash scheduled for July 11. This beats anything that's ever happened at GalactiCon BY FAR! It's an incredible dream come true for loyal promoters to see Champions of the Galaxy cialisotc-bestnorxpharma characters come to life in a wrestling ring, but what's more incredible is the names of indie talent that are attached: Stevie mixing viagra and cialis Richards, Chuck Taylor, Alex Reynolds, Gavin Loudspeaker and more!
Add to that a Legends card on the same night featuring Marty Jannetty, Brutus Beefcake, and Doink the Clown. There's also two members of Dark Menace Forces: Rocky Reynolds and Bennett Cole, to say nothing of the Dark Menace himself!
This historic event will be filmed for a DVD but being their live is the key. Fans will wear alien masks and partake in the drama of the first-ever live Champions of the Galaxy event!
Hey…and then there's GalactiCon weekend! Wiggy will be attending along with Chuck Carter!
What about our awesome GalactiCon game releases? There's a new Ring of Honor 6-Pack coming out featuring Christopher Daniels and more to be announced!
Then there's the latest Champions of the Galaxy expansion, the most top-secret edition EVER released! What awesome secrets will it bring? You'll find out on July 12 at GalactiCon! You don't want to be at home perched on your mailbox waiting for it to come! IF YOU HAVEN'T buyviagraonline-rxstore.com MADE PLANS YET TO BE IN JAMESTOWN DO IT NOW!
I love putting the finishing touches on a new CotG game edition. Working with Darryl Banks is always a pleasure and creating new stories and cards is invigorating. I feel like BLACK DEATH ushered in a new glory era in the GWF over the counter cialis and it'll continue in 2130. It WILL BE MEMORABLE, that's a guarantee!
So special is 2130 that special packaging is required. It'll cost me a little extra on my end but HEY— I'm doing this because I love it!
I'm cialis alcohol mix down to the proofreading stages and final editing so 2130 is coming along great.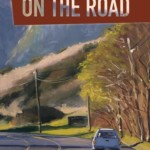 I'm also excited about the release of my second book, "Shadows on the Road". If you liked "The Dark Menace of the Universe" you'll love "Shadows" too. It's a book about pursuing the dream of a Champions of the Galaxy movie or TV show, but it's also a road book ala Jack Kerouac. I think you'll love hearing about the people I met on buyviagraonline-rxstore the road and the musings of the Dark Menace on solitary days and nights. There's also a couple sections (or mini-chapters) about Stan Lee!
I'm thrilled by the release of "Shadows on the Road" because I am spreading my wings as a writer and artist. Or maybe just being more myself in what I write about. cialis for sale las vegas
If you haven't seen the book trailer yet check it out! You can see it at my new web site and if you haven't visited my new web site yet please do! It's tomfilsinger.com. Please help spread the word about "Shadows on the Road" because this kind of writing means a lot to me. No caveats. A person doesn't have to be a game fan or wrestling fan or Champions of the Galaxy fan to enjoy it. "Shadows" stands on its own.
THANKS!
The BEST time of year is here and the countdown is on to July 11. There are SO MANY people that have helped bring us to the point that I can't name them all, but hearty thanks to Todd Joerchel, Jeff Gutherz, Gavin Loudspeaker, and promoter Randy Grey, for making The Great Galaxian Bash one of the biggest wrestling events of the year!
See you at GalactiCon!
TOM