"The Last Real Man In Professional Wrestling" is Coming to Final Battle!
Categories: Ring of Honor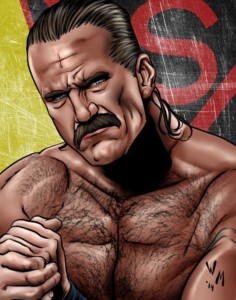 The wait is over. Silas Young has arrived to the ROH Wrestling game! Fans of Filsinger Games and the Ring of Honor card game have been begging for a sildenafil-20mgtablet.com Silas Young playing card after "The Last Real Man In Professional Wrestling" impressed the wrestling world in a brutal feud with Kevin Steen during 2014, earning Young the respect of hardcore wrestling fans everywhere. Silas Young combines a tough as nails attitude with an incredible ability to take punishment, sildenafil-20mgtablet.com making him one of the toughest outs in ROH, no matter who he is in the ring with! Relive the awesome feud between Silas Young and Kevin Steen, and start booking Silas against the toughest wrestlers cialis online australia paypal in your ROH fed this winter!