Three Big Reveals for Promoter Prime 2019!
Categories: Company News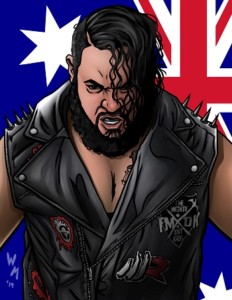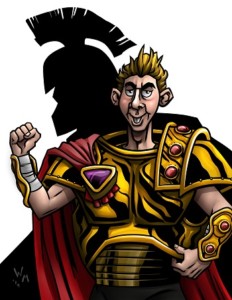 Last week Filsinger games announced a number of characters that will kick off the 1st quarter of the Promoter Prime subscription service.  Fans of Legends, Indies and Champions of the Galaxy can all get exactly the types of cards they want.  This week we are announcing a big card that will part of this first quarter.
Former Champion Melina Joins the Legendary Ladies Lineup
On the heels of the Legendary Ladies set we released last month, Legends Prime has one more new woman to add to your Lady's promotion, former world champion Melina! The Los Angles native broke into the national scene in the early 2000's as a manager. While an effective manager, helping her team win the tag team titles, it was a title of her own that she then desired. In 2007 she accomplished that feat, which she would repeat 4 times. Although there are many memorable things about Melina, perhaps her flexibility and her entrance showcasing that flexibility are what many will remember her for the most. Regardless, Melina will make a great addition to anyone's fed.
Jonah Rock Joins the Indies Prime Set
The biggest man in the Indies Prime for the 1st quarter of the year is the Australian born Jonah Rock. Rock is an 11-year vet of the resurgent Australian Indie scene. Besides Australia, he has spent some considerable time in Japan, and more recently has made his name more global visiting some of the biggest indie promotions in the US and Europe. Jonah's time on the indies has come to an end, as he is joining the major leagues, but Promoters can still book him in Indie Dream matches thanks to Promoter Prime!
The Youngest Son of Janus Enters the FTR
Janus the Overman had 6 beautiful sons. All of them big, strong, tall and handsome. Each of them athletic record holders in Dimension X. Uranus was his 7th and final son. Born small and weak and never living up to his brothers accomplishments, Uranus escapes Dimension X to prove himself in the FTR and finally make his ignoring father proud. Uranus should be a sympathetic character – after all he's just a kid desperate to get his dad's attention. The problem is however, while Uranus shares none of his father's physical gifts, he is not missing any of the elitist arrogance passed down by Janus. Will Uranus prove to be a feel good underdog, or just an annoying Gordion snot?
To order any or all of the Promoter Prime 2019 products please click the appropriate product link below.
PROMOTER PRIME Bundle 2019 Combo (Tabletop and Online)
PROMOTER PRIME Bundle 2019 Online Version
PROMOTER PRIME Bundle 2019 Tabletop Version
LEGENDS PRIME 2019 Combo (Tabletop and Online)
LEGENDS PRIME 2019 Online Version
LEGENDS PRIME 2019 Tabletop Version
INDIES PRIME 2019 Combo (Tabletop and Online)
INDIES PRIME 2019 Online Version
INDIES PRIME 2019 Tabletop Version
COTG PRIME 2019 Combo (Tabletop and Online)
COTG PRIME 2019 Online Version
COTG PRIME 2019 Tabletop Version