Tom Talks Growth of Filsinger Games, Wrestlers That Play the Games, WWE, More, with WrestleZone Radio
Categories: Company News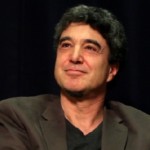 Recently, Tom Filsinger was interviewed by Nick Hausman and Ross Berman of WrestleZone Radio during the amazing Filsinger Games sponsored Wrestling Geek Fest convention in Strongsville, Ohio on August 14-16.
The interview covered a lot of
territory including the 30-year growth of Filsinger Games, wrestlers that play the games, how the game cards are created, and preliminary explorations of a partnership with WWE.
You won't want to miss it and you can hear the exclusive interview by going here!