Tom Will be at Common Ground Games in Dallas on August 12
Categories: Company News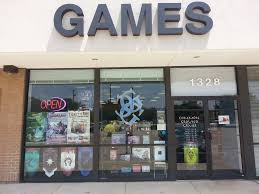 The big summer game store tour continues as Tom will make his first-ever visit to Texas on Monday, August 12 at Common Ground Games!
Come visit Tom, he'll be bringing the newest releases (CotG and Legends) as well as starter sets for demos. He will be at the store from 6:00 pm to 8:00 pm.
Common Ground Games is located at 1328 Inwood Road in Dallas.
See you there!