Veteran Canadian Duo Joins the Best of Canada Lineup!
Categories: Uncategorized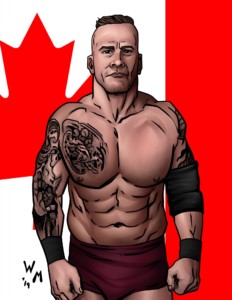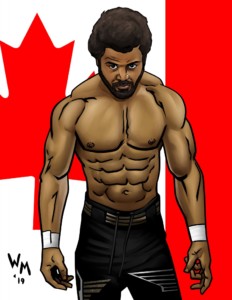 Joining the Best of Canada set is a pair of veteran Canadian Indie wrestlers who have recently formed a partnership, Tyson Dux and Brent Banks. Tyson Dux is a 20 year veteran, with plenty of accolades on the Canadian indie scene, as well as some notable appearances in major US promotions including Ring of Honor and a prestigious international Cruiserweight tournament. Brent Banks is a 13-year vet of the Canadian indies and is one of Ontario's best kept secrets. The charismatic and athletic Banks has won a number of titles throughout Ontario, including a recent tag team title reign with Tyson Dux.
Tyson Dux and Brent Banks join Davey Boy Smith Jr., Teddy Hart, RJ City and 3 other wrestlers in the Best of Canada 8 Pack.  The set is available to preorder HERE and will begin shipping on March 30th.