War Machine Ready for FINAL BATTLE in Upcoming Ring of Honor Pack!
Categories: Ring of Honor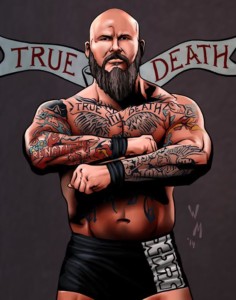 Teaser season for the the Ring of Honor FINAL BATTLE 8-pack kicks off in high gear with HANSON & RAYMOND ROWE!Hanson and Rowe are ROH rookies who faced off against. each other in the finals of the 2014 top prospects tournament (won by Hanson), proving that both
canadian pharmacy viagra
fighters are formidable singles competitors. But together, they're even even tougher as the tag team called War Machine! Put Hanson and Rowe in your own top prospects tournament,
viagra versus cialis results
or pair them up together as War Machine and watch them
what is sildenafil citrate tablets used for
climb the rankings ladder in your fed, promoter!
Hanson and Rowe are ready for war this coming holiday season!