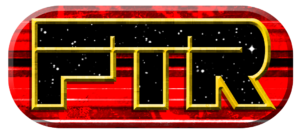 Great question!
The answer is it's the Future of Wrestling.
The cosmos of the future is filled with professional wrestling organizations, the largest and most exciting is (of course) the GWF. But where do wrestlers from across the universe train? Where are the developmental promotions?
You're going to find out in December when an amazing new Champions of the Galaxy spin-off is released! It's FTR and we'll say no more right now. Keep watching for updates as we get closer along with sneak previews to whet your appetite!
The FTR of wrestling is here! And this holiday season our new game releases are going to blow you away!