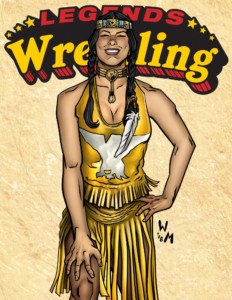 Filsinger Games is starting the new year with royalty as Princess Victoria becomes the first woman announced in the upcoming Legendary Ladies of Wrestling card pack!
Princess Victoria won tag gold in two major promotions, including her first in 1984 in Calgary, Alberta, Canada. She was honored by the Cauliflower Alley Club in 2018 with a Women's Wrestling Award.
Your Legends fed is about to get a lot better and adding more variety with the Legendary Ladies of Wrestling! Get psyched. The new pack is set to start mailing on February 20. Keep watching for more announcements!