A Filsinger Games tradition started in 1990 with its annual summer convention GalactiCon.  Now for the first time GalactiCon comes to the Steel City…Pittsburgh, Pennsylvania!  A whole weekend of activities is planned for convention goers, see below for details.
Convention Information
Date/Time:  Saturday July 14th 10AM – 6PM and Sunday July 15th 10AM – 2PM
Location: West Meeting Center, 1204 5th Street, West Elizabeth , PA 15088
Cost: $25 (2-day pass), includes a free special edition card, along with pizza, drinks and dessert on Saturday
Featuring:  Filsinger Games tournaments on both days, plus Trivia, Charity Auction, Q&A and more!
Weekend Schedule of Events
Friday July 13th
7:05 PM – Pittsburgh Pirates vs. Milwaukee Brewers: PNC Park, 115 Federal St, Pittsburgh, PA 15212
Enjoy watching baseball with other Filsinger games fans at one of the most renowned ballparks in the country.  A block of tickets has been reserved at Pirates Cove and includes unlimited soda, popcorn and peanuts throughout the game!
Tickets are $35 each (which includes fees and shipping).  Reserve your tickets by May 15th to be part of the group.
To reserve tickets by Paypal and Credit Card send $35 per ticket to by clicking HERE.
To reserve by check, money order or other means please contact Todd at Todd@filsingergames.com for details.
Saturday July 14th
10:00 AM to 6:00 PM – West Meeting Center, 1204 5th Street, West Elizabeth , PA 15088
The main event of the weekend! The first day of the convention will feature the release of GWF 2134 and other new Filsinger games products! There will be a number of qualifying tournaments for the GalactiCon Cup with tournaments representing Champions of the Galaxy, Legends of Wrestling and Indies.  Also featured will be a Trivia Contest, charity auction and special Q&A with Tom Filsinger. Your convention fee will also cover lunch, snacks and drinks on Saturday afternoon.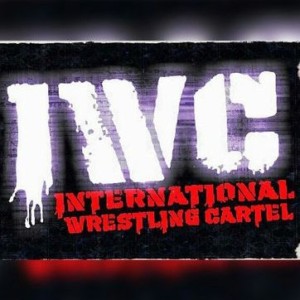 7:00 PM – International Wrestling Cartel Live Event, Court Time Sports Center, 95 Enterprise St. – Suite 100,  Elizabeth, PA 15037
The preeminent independent wrestling promotion in the Pittsburgh area will be holding an event minutes away from the GalactiCon site.  Convention goers who purchase their $20 General Admission ticket at GalactiCon that day will also receive a free IWC playing card!
Sunday July 15th
10:00 AM to 2:00 PM – West Meeting Center, 1204 5th Street, West Elizabeth , PA 15088
The finale of GalactiCon weekend!  This day will feature the last qualifying tournaments for the GalactiCon Cup, including the 28th annual Canada Cup!  We will have another special Q&A with Tom and the Filsinger Games staff.  The cap off the day is the tournament of champions to crown the 2018 GalactiCon Cup champion.  Then say goodbye to friends old and new until GalactiCon returns in 2019.