The Future of Wrestling is Here!
With Champions of the Galaxy, you get to experience Filsinger Games' unique brand of hard-hitting action in an iconic, science fiction setting. Book the warlike Gladiators of Aethra to square off against the hybrid Ani-Men of Andromeda or fight out battles against powerful, extra-dimensional entities such as Alpha Force and Chaos.
There's no limit to what you can do inside of a GWF ring, and with some of the most memorable characters you'll find anywhere in science fiction and fantasy, there's no limit on the stories you can tell, either. Get started with Champions of the Galaxy, and decide the fate of YOUR galaxy!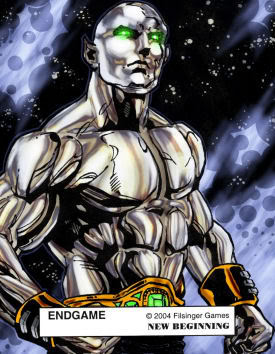 Modern Color Starter Set
Jump right into the modern-day GWF with the 2125 starter set. See the introduction of characters that will shape the GWF for years to come, such as Endgame and Sly Drury. The events of the previous years have seen the GWF become a more competitive and dangerous place than ever before!