Wrestling's Legends Are Here!
Legends of Wrestling Card Game brings the all-time greats of professional wrestling, from the early years through the golden age, straight to your table for your own fantasy federation. Pit wrestling legends like Vader, Ted DiBiase, and even the incomparable Andre the Giant against one another. Recreate some of the great feuds of yesteryear or make up your own dream matches. It's up to you, Promoter!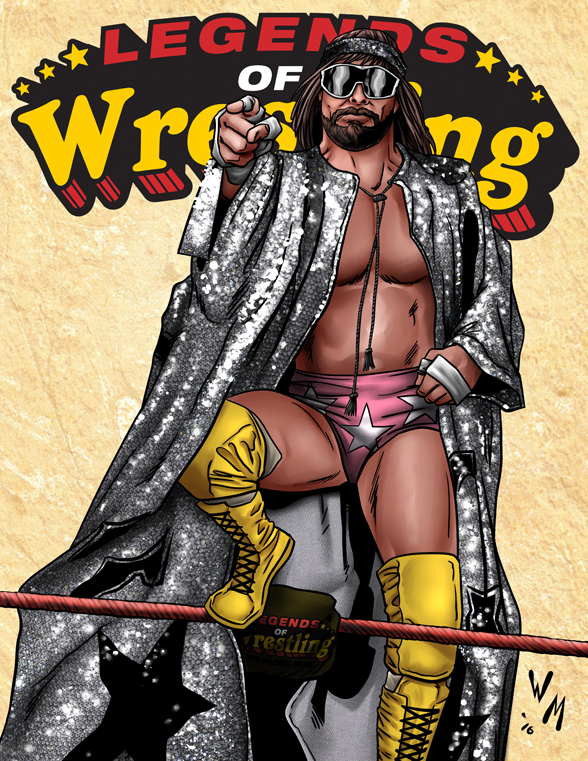 Legends Color Starter Set
Oooh Yeah! Randy Savage brings his own unique brand of Pomp and Circumstance to your Legends of Wrestling federation! Put one of the all-time greats in battles against some of the best of his and other eras to see who comes out on top!  Check out him and 15 other of the best wrestlers in history in the legends Color Starter set.