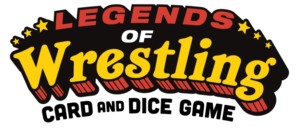 Before the big holiday releases coming at the end of the year, we have a few special releases coming this fall.
For the Legends game we are releasing a special edition 4-pack of 2 tag teams.  These 2 tag teams will provide some interesting characters to help spice up your tag team division.
For Filsinger Games Online players, the next 2 chapters in the GWF saga will be released, The End 2111 and Takeover 2112.
Champions of the Galaxy players will be able to order the Special Edition Avalanche card that was first made available at GalactiCon.
Indies players, we didn't forget about you.  Starting October 1st you can vote on which tag team will be included in Indies Prime during Quarter 4.  Check out the Official Message Board for more information.
Stay tuned the next few weeks for previews and details on all the upcoming releases.