JOIN US! Here are Filsinger Games Events for Tabletop Game Day April 30!
Categories: Company News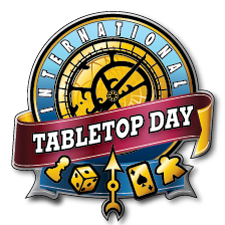 April 30th will be a celebration of all tabletop games and Filsinger Games will be participating in a big way.  There will be Filsinger Games gatherings in different parts of the US, where people can learn to play and join in tournaments.  We hope if you live nearby one of these events you will consider coming out and participating.  Even if you can't we have other ways to engage with us and the Filsinger Games community so plan for a big day!
Here is a list of events that day:
Live Filsinger Games Events at gaming stores in the following cities:
Los Angeles, CA
New Haven, CT
Pittsburgh, PA
Omaha, NE
Flagstaff, AZ
Tom himself will be running game events and demos at Cab Comics in Flagstaff, AZ. Come learn from the creator!
Online Game Tournaments on COTGOnline
Times TBA
Google Hangout Live Stream Video Podcast and Q&A
Time TBA
Social Media Interaction Throughout the Day with Special Deals and Announcements
For more details on everything happening on April 30 and how to get free giveaway cards continue to follow Filsinger Games Twitter and the official Event page.  http://filsingergames.com/events/tabletopday/