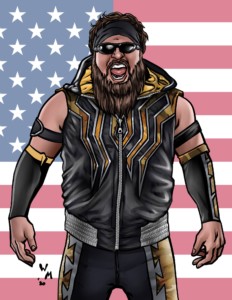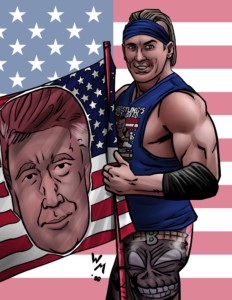 Promoter Prime, the quarterly subscription service from Filsinger Games, is back by popular demand!  Like previous years fans will have the ability to to buy cards for the gamelines that interest them most, Legends, Indies or Champions of the Galaxy.  There will be tabletop, online and combo packages available as they have been done in 2018 and 2019.
Kicking of the year in Q1 for Indies Prime is a pair of Americans that has plenty of experience in Mexico against a number of the stars of the Best of Mexico Indies set also being released this March.  Gringo Loco and Sam Adonis have done their best to get catch the ire of their opponents and the Mexican fans over the years and now promoters can pit them against their Mexican foes and can even reunite their tag team in their own promotion.  Joining Gringo Loco and Sam Adonis in Q1 is a previously created by unreleased card for Mercedes Martinez that better reflects her recent run atop the women's ranks in the indies.
Preorder for Promoter Prime 2020 will be available this Friday February 28th and will begin mailing by March 31st.  Stay tuned this Wednesday for news on the Q1 2020 Legends Prime cards, and this Friday for some major teasers on Best of Mexico, CWF 2116 and Legends Ladies 2 as preorder for all the Q1 releases becomes available.