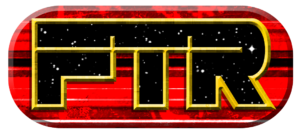 This holiday season Filsinger Games will release its 2nd Champions of the Galaxy FTR game edition featuring developmental talent for the GWF.  As part of this 8-card set Filsinger Games fans were asked to submit their creative ideas for new charters that would join the FTR.
This year we expanded the number of fan-created entries from 1 in the first FTR set to 4 in this new set.  The excitement among Champions of the Galaxy fans was infectious and we got an even larger number of entries than in the last contest!  There were so many fantastic characters submitted that it was really difficult for Tom Filsinger to choose his favorites.
In the end Tom and the Filsinger Games staff narrowed down the field to 4 winners and they are:
Broc Atkinson – Mayham
Pete Beck – Legacy of Astarte
Richie Newman – Captain Crossbones
Shane Sullivan – Moonlight
Congratulations to those who had their character selected and thank you to everyone who submitted a character in this contest.  The creativity of our fan base is always astounding!
Keep an eye out in November and December as we announce these 4 characters, along with 4 other unique characters from the Filsinger Games staff that will be sure to spice up your FTR and GWF feds!