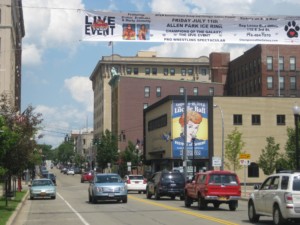 The biggest event of the year is bigger than ever!
The 25th anniversary of GalactiCon will be marked by several special events:
GREAT GALAXIAN BASH – It's CotG come to life on July 11! If you haven't heard yet you must be living in a cave. It's going to be the best Champions of the Galaxy party of all time! It's not too late, make plans to join us!
COTG 2130 – Cloaked in secrecy, it's the first expansion EVER with no previews of game art or revealing the story arc. The drama builds!
ROH: TRADITION OF HONOR – Amazing release of the new Ring of Honor expansion featuring an amazing BONUS card!
LEGENDS numbered cards for Brutus Beefcake and Marty Jannetty, who will be helping us celebrate COTG Live Event!
Special guests include Wiggy and Louden Noxious and you never know who else might show up! One year it was Necro Butcher! This year, who knows?
If you're not psyched by now, you've got no pulse. If you're not coming, you're not trying hard enough!
GALACTICON 2014 and GREAT GALAXIAN BASH are coming! It's party time!