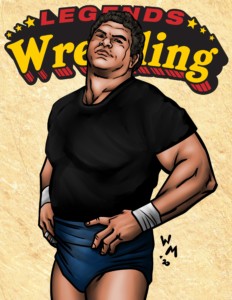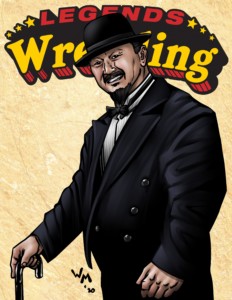 Don Muraco is standout wrestler whose main event career spanned three decades. During this time, he competed against a variety of wrestlers, including Jack Brisco, Larry Hennig, Barry Windham, and Greg Valentine. He became well known for being the first wrestler to reverse Brisco's figure four leglock. Muraco had a particular violent feud across multiple promotions with Jimmy Snuka, who he had initially teamed with early in his career. Muraco also teamed with Bob Orton, Jr., in the mid 80s.
Joining Muraco in Legends Expansion VI as a Special Edition card is the diabolical Mr. Fuji! The former wrestler turned manager made a dangerous pair with Muraco. Fuji also managed the Barbarian and the Warlord as a successful tag team. Will any of Fuji's other proteges join the roster of Legends Expansion VI? Wait and see, promoters!
Don Muraco joins Adrian Adonis, Bob Orton, Jr., Koko B. Ware, The Barbarian, and The Warlord on the roster of Legends Expansion VI. In addition to Mr. Fuji, more Special Edition cards will be announced next week! The set will be available in December and preorders will begin on Friday, November 27th. Stay tuned for more roster announcements every Friday!