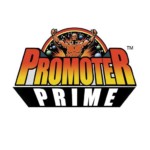 Here comes a great way to get 12 new game cards a year—our latest promotion called PROMOTER PRIME!
PROMOTER PRIME 2014 is an incredibly diverse "game edition" where you'll receive a new game card EVERY MONTH instead of all at once. The cards will be from the Champions of the Galaxy universe and Legends of Wrestling game (both LOW and Indy wrestlers). It's a mixed bag of Filsinger Games fun!
Want more great news? All cards you receive through PROMOTER PRIME will be available in both PDF and DIGITAL/ONLINE format! All cards will be drawn with card stats by the regular Filsinger Games teams. We're also planning on PROMOTER PRIME members receiving other exclusives like holiday limited edition online cards, opportunities to buy limited edition member-only printed cards and discounts on other Filsinger Games online products!
For Champions of the Galaxy the cards will be alternative cards of existing characters and some new characters not part of official continuity. It'll be a lot of fun and allows us to stretch a little!
For Legends there will be game cards for wrestlers not already in regular Legends or other print game editions. Also alternative versions of wrestlers in the games. Again, a way for promoters to meet their addiction for new wrestlers and game cards!
PROMOTER PRIME gives us a chance to produce some cards that might not otherwise get produced! It's a win-win for everybody!
Here's how it will work: You pay one flat price to become a PROMOTER PRIME 2014 member ($29 for the year). Then, each month just log in to Filsinger Games Online to print out or play with your newest digital card! And if you decide to wait past January — let's say you decide to become PROMOTER PRIME 2014 member in July — your game set will already include all previously released cards in it! You'll have access to your entire PROMOTER PRIME roster of cards any time you log in!
ATTENTION EXISTING PROMOTER ONLINE SUBSCRIBERS: If you had any issues left on your Promoter Online subscription you will be contacted directly (via e-mail to your FGO account e-mail) about how you'd like to be credited. Look for those e-mails in the coming days!
We're very excited to launch PROMOTER PRIME and hope you'll be along for the ride!
Regular tabletop cards WILL NOT be printed for PROMOTER PRIME. It is an online (digital) and PDF source for fans to get new cards!
Look for ordering info and a teaser on the 'January 2014' PROMOTER PRIME card coming soon!
For more info on PROMOTER PRIME 2014 go here!