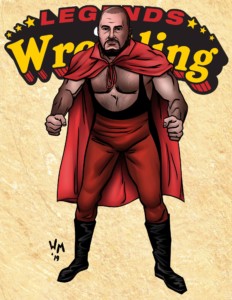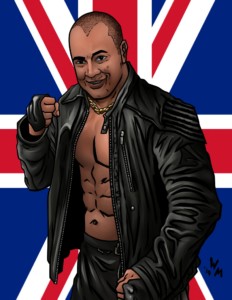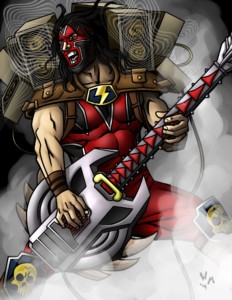 The 2019 year for Promoter Prime is ready to kick off.  Based on the success of the program last year, we are keeping Promoter prime as 3 separate products for Legends, Indies and COTG, as well as offering Online and Print versions, with combo pricing for ordering multiple versions.  There will be 3 cards released per line each quarter of 2019.  See below for the ordering info.  The Q1 cards will begin shipping and will appear online at the end of March.
ALEXIS SMIRNOFF IS 1 OF 2 FAN SELECTED CARDS in LEGENDS PRIME TO KICK OFF 2019!
LOW Promoter Prime 2019 is upon us and Alexis Smirnoff is the first entrant, as selected by YOU, the LOW faithful!   Smirnoff is an international superstar, having competed across North America and Japan.   His devastating HEART PUNCH has left a trail of injured bodies across the globe!  Smirnoff has formed a championship tag team with fellow Russian Ivan Koloff.   Will they reunite to challenge your tag team champions?
BRITISH INDEPENDENT LEGEND JODY FLEISCH KICKS OFF INDIES PRIME!
Building off the Best of UK Indies set in 2018, a true British Independent legend is joining Indies Prime to kick off 2019.  The high flying Jody Fleisch was all over the burgeoning European scene in the early 2000's and had some appearances in ROH and CZW.  However, he has had a career resurgence in the past couple years and is appearing more regularly around the Independent scene in both the UK and the US.
MAD MAXUS TOURS THE GALAXY WITH NEW HITS IN COTG PRIME!
The band is back together! After nearly breaking up over creative differences (namely Electric Axe cheating like crazy and getting the team disqualified) Mad Maxus is touring again with hits like MAXUS ATTACKS US (Totally Awesome power bombs Axe onto the downed opponent) and CROWD SURFING (in singles matches, Electric Axe tosses his opponent into a crowd of his fans and hops back into the ring for a sneaky count out victory).  Order now and get the killer new revamped ELECTRIC AXE playing card in COTG Promoter Prime along with CHAMELEON and one more new comer ready to arrive in Dimension Y next week!
To order any or all of the Promoter Prime 2019 products please click the appropriate product link below.
PROMOTER PRIME Bundle 2019 Combo (Tabletop and Online)
PROMOTER PRIME Bundle 2019 Online Version
PROMOTER PRIME Bundle 2019 Tabletop Version
LEGENDS PRIME 2019 Combo (Tabletop and Online)
LEGENDS PRIME 2019 Online Version
LEGENDS PRIME 2019 Tabletop Version
INDIES PRIME 2019 Combo (Tabletop and Online)
INDIES PRIME 2019 Online Version
INDIES PRIME 2019 Tabletop Version
COTG PRIME 2019 Combo (Tabletop and Online)
COTG PRIME 2019 Online Version
COTG PRIME 2019 Tabletop Version