The preorders for our newest game releases, as well as subscriptions to 2022 Promoter Prime, are available in the Filsinger Games shop.  Headlining the Legends Expansion IX game edition is a major name in the world of wrestling and civil rights.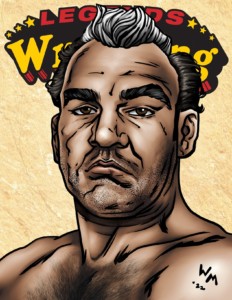 Twisted steel and sex appeal. The toughest son-of-a-b**** you ever saw. Record setter. Trailblazer.
If you were to only use Sputnik Monroe's accomplishments in the ring as a measuring stick for his legendary status, he would still be one of the biggest stars of the 50s. But as most people are aware, Sputnik was more than an icon of the squared circle. Sputnik Monroe was a crusader for equality and social justice in a time and place that not only looked down on such actions but sought to punish those that stepped out of line. Indeed, Sputnik was arrested numerous times for frequenting nightspots identified as "Black bars". His actions to desegregate wrestling shows and market to Black fans were truly revolutionary for the time and place, and though they started in Memphis, spread throughout the South. A hated heel at the time, Sputnik won the adulation of Black fans and was cheered wherever he went. Of course, his aforementioned in-ring exploits are worthy of note as well. Monroe main-evented a show that held the attendance record in Memphis for nearly 50 years until the Monday Night Wars. Monroe is a member of multiple Halls of Fame and held a litany of titles throughout the Southern territories during his time in the squared circle. One of the biggest draws of his era and a true innovator, Sputnik Monroe is a necessary addition to the Legends of Wrestling game line, and it is our honor to include him in Legends Expansion IX.
Sputnik Monroe joins Antonino Rocca, Don Leo Jonathan, Les Thatcher and 4 other wrestlers popular in the 1950's and 60's in Legends Expansion IX.
Best of the Indies Tag Teams 2022 is also now available for Preorder and includes Ross and Marshall Von Erich, the Philly Marino Experience, TME and 2 more tag teams to be announced in the coming weeks.
Our last new release is Kronos: Return to Civilization, the next exciting chapter in the KRONOS saga.
The Reincarnation of Holocaust Sends A Shockwave Throughout Kronos!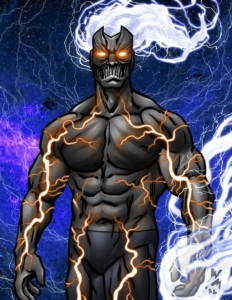 Nothing that goes through the Transevolver has a happy ending. And Blazing Holocaust is no exception. A battle between HOLOCAUST and BLAZING SKULL has been going on inside of Blazing Holocaust for years, and everything finally comes to a fiery head in Kronos: Return to Civilization!  Get ready for HOLOCAUST, BLAZING SKULL, ULTIMATUM, MENTOR, PRECEPTOR, MAYDAY, INFINITY, INFINITY-PLEX and much more when you Preorder now!
Also now available are subscriptions to Promoter Prime 2022.  Promoter Prime is available for Legends, Indies and COTG, with Tabletop printed cards, Filsinger Games Online and Combo options available.  Subscribers will receive 3 cards for each product line they subscribe to 4 times per year (March, May, September and December).
Preorder the 3 new game editions HERE.
To check out all of the Promoter Prime options for 2022 go HERE.
Legends Expansion IX, Best of Indies Tag Teams 2022, KRONOS: Return to Civilization and the 1st quarter of Promoter Prime will begin shipping in late March.