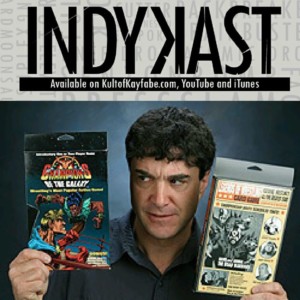 In a very far-ranging interview, Tom talked with hosts Chad, Zac, and Luna for IndyKast, one of the greatest indy wrestling podcasts in the galaxy! According to Tom, "We dug a little deeper than usual, which is a great credit to the hosts. Very enjoyable."
Topics included the early days of trying to market the game to the WWF in the 1980s, Tom's favorite and least favorite game storylines, updates on the Champions of the Galaxy movie script, more inside stories working with Stan Lee, upcoming holiday game releases, and other cool tidbits!
You can listen here and be sure to leave a supportive comment thanking the hosts!