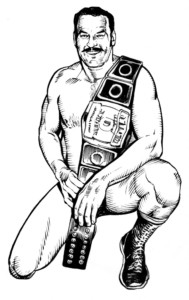 Southern wrestling legend, Tommy Gilbert, will join his sons Doug and Eddie on the LWF roster in Legends 14!
Gilbert has competed around the globe, but concentrated most of his career in the southern United States.  Will he reunite with former tag partners like Tommy Rich, or will the Gilbert family join up to terrorize the rings of the LWF?
The answer is up to you, promoter, when Legends 14 is released in December 2014 from Filsinger Games.  You can begin preordering this great game edition on Black Friday November 28th!