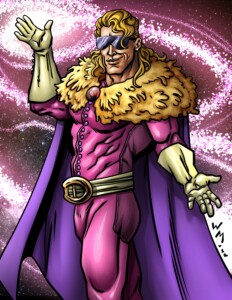 What's going on with VANITY?
All of a sudden he's requiring more attention than ever, wearing expensive outfits, changing the name of his tag team with Mr. Galaxy to Stud City, and introducing a new finisher named LADIES CHOICE! How is Sweet Thing involved with LADIES CHOICE? Will Sweet Thing remain loyal to Vanity in 2093?
It's Stud City versus the Savage Ones in one of the most intense undercard feuds in GWF history!
War Games 2093 Reimaged is debuting this fall!