A. J. Styles Comes to Ring of Honor in Phenomenal Style!
Categories: Ring of Honor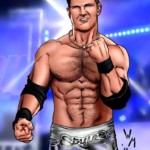 You read it right: "The Phenomenal One" is wrestling for Ring of Honor and we've got TWO new playing cards for you to enjoy!
The first one is classic Styles and you'll love playing it in your fed! His STYLES CLASH finisher will win many a match!
Styles is returning to Ring of Honor where he had great success winning the Pure Wrestling Championship and winning gold as one half of the tag champions. He's had great success his entire career and in 2010 he was ranked #1 in the Pro Wrestling Illustrated 500!
Get psyched! We're celebrating A. J. Styles in a phenomenal manner by releasing not one but two awesome cards! Wait till you see the cool card art for his second card next Monday (January 27)! You can buy one of the cards or both for a discount! The card stats on the back are
different so you're not getting just different card art, awesome as they both are! We give you choices because our game fans are the greatest in the galaxy and they deserve the best!
The A. J. Styles cards will begin mailing on February 1 so get your promotions ready! Play him in your Ring of Honor fed or whatever one you want! He fits in anywhere!
Watch for the card art for the second card next week and watch for info on how to pre-order. 2014 has already been a phenomenal year for Filsinger Games and it's just getting better!