CHIKARA is Reborn with New Game Pack Coming May 25!
Categories: Chikara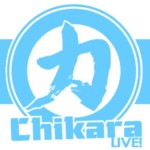 CHIKARA is back and Filsinger Games is there to help celebrate!
The exciting and unique wrestling promotion made a dramatic return at National Pro Wrestling Day on February 1. They have announced their first major show which will take
place on May 25 in Easton, PA.
We'll be releasing an incredible CHIKARA REBORN pack with all kinds of cool cards so YOU can restart your CHIKARA fed!
Keep watching for updates in the weeks ahead as Filsinger Games continues
to move in all directions with the momentum of a runaway truck!
CHIKARA has returned…and game fans are counting the days…